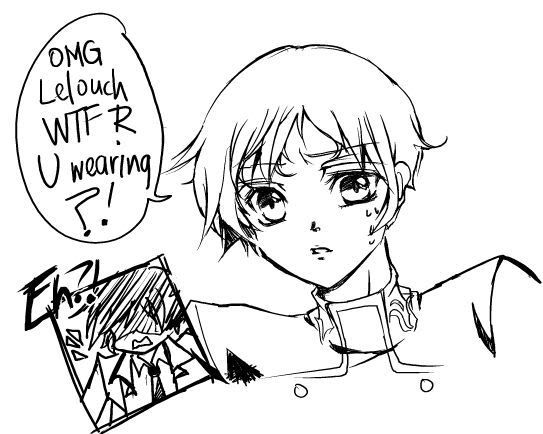 Because seriously. Lelouch. What were you thinking. ANYWAY.
dskljfdslkf GEASS WHY DO YOU DO THIS TO ME.
( More of Shady's ramblings about Geass that no one cares about! Woo! )
Okay Sunrise. You've got me interested. Let's see where this goes...and don't fuck up guys, you've been on a roll!
Now to study for finals, lol.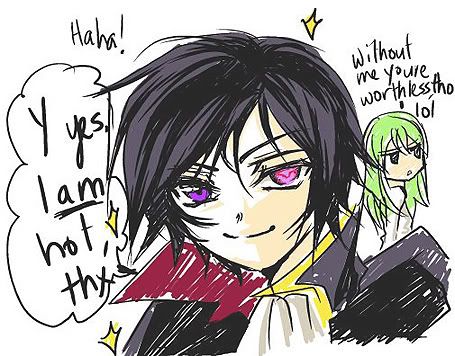 SO. Just watched the first episode of Code Geass R2.
( cut for squeeing and spoilers )
EDIT: *after watching sub* Lol, serves me right. I guess I'm going to watch the subs after watching it on TV from now on, because I definitely missed a lot there. XD; Haha. Seems like everyone know knows who Zero is still knows, obviously. But this is more interesting anyhow.
In other news, this journal is not completely friends only anymore, lol. I've decided to lock personal stuff and keep the fangirling/art (mostly) open. So hurray!...I guess? I'll get to changing the friends only picture soon.